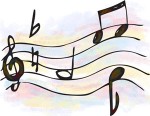 A couple of variations of song guessing games, where players take turns thinking of songs or words in songs and getting other players to guess, either by saying the song or singing it one note at a time. Very flexible activities that can be a lot of fun.
⇒ Continue reading Sing a song…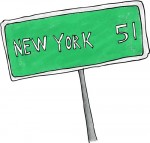 A guessing game for long road trips. Anyone can play, and it's a good way to keep track of how far away your destination is. It's also a game that you can play in the background of the whole trip; it doesn't take up too much time or concentration so you can have other things going on, too.
⇒ Continue reading How many miles?…

Next to tag, hide and seek is probably one of the most basic kid games out there. It can be played indoors or outdoors and is easily adaptable for lots of ages and playing areas.
⇒ Continue reading Hide and seek…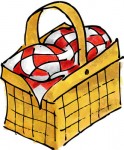 A talking, guessing game, good for younger kids and older kids, too. It's a good game for thinking and creativity, too, and for killing time on long road trips.
⇒ Continue reading Going on a picnic…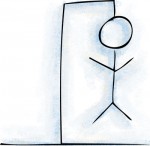 Hangman is a classic word-guessing game played on paper or a chalkboard. Here's instructions to play and a free hangman game printout.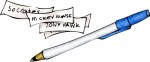 Corporation is a great indoor party game for teens or adults. Players use memory and what they know about other players to guess each other's code names and create the biggest "corporation."
⇒ Continue reading Corporation…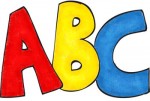 There's not really a winner or a loser, but players take turns coming up with phrases for each letter of the alphabet, like "My name is Bridget, my husband's name is Brandon, we live in Bermuda, and we sell bouncey balls." Good for car trips.
⇒ Continue reading Alphabet chant…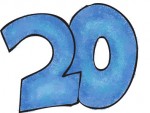 A simple, classic guessing game. Guess another player's noun in twenty questions or less.
⇒ Continue reading Twenty questions…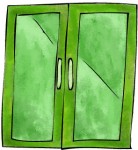 A talking, thinking game for anywhere from two to a busload of players. One of those games where you need someone who knows the "secret" and other players who are clueless. But this post does NOT include the secret…well, okay, maybe it does.
⇒ Continue reading Green glass doors…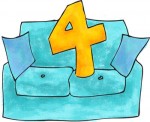 A good indoor party game for older kids or teenagers. It could kind of be a get-to-know-you game, too. It involves lots of memory and strategy.
⇒ Continue reading Four on the couch…