Welcome to the printables page! Here you'll find various printouts that I've made for different games. For the non-word-list printables down below, if you click the image, it will take you to the printable. If you click the words under the image, it will take you to the post with instructions on how to use the printable. Hopefully this page can help you find the game you're looking for. Happy playing!
Word lists
Here's some various word lists I've made that you can print out and cut up. They're organized by game, though you could easily use printouts from one game for a different game. There's also a Holidays category with word lists that can be used for any game. For even bigger lists of words in these categories, check out my online word generator.
Other posts with printables
Support The Game Gal
Download all in one!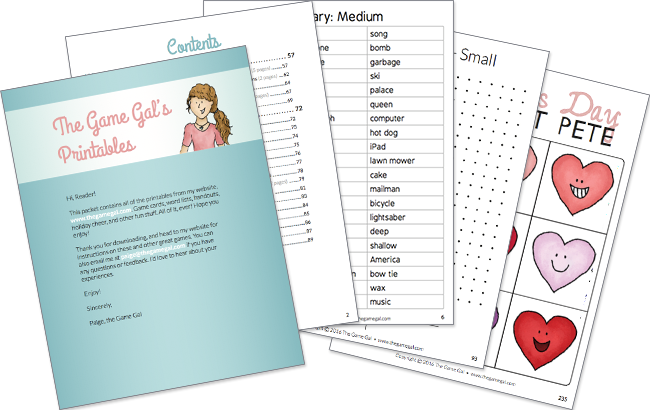 Download all these printables in one convenient package (and support the Game Gal while you're at it)!
Buy Now – $5