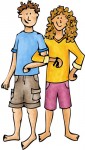 A fun variation of tag that gives players more of a chance to rest between runs. The game is played using pairs, which is why we always called it missionary tag (missionaries often preach in pairs).
⇒ Continue reading Missionary tag…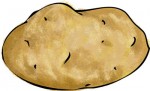 Spud is a great outdoor game for kids. Players throw and catch a kickball and try to tag other players out of the game.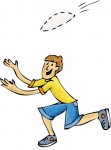 This game is just what it sounds like: playing catch with an invisible frisbee. Don't worry, it's way fun, and also easily played anywhere because you don't need any special equipment, other than a good imagination.
⇒ Continue reading Invisible frisbee…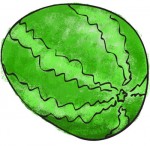 Watermelon is a fun pool game for older kids or teens. Basically like football, but in the water, and with a watermelon instead of a football. Doesn't that sound fun already?
⇒ Continue reading Watermelon…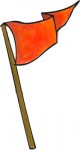 Capture the flag is a classic; a great outdoor game, especially fun at night; perfect for big groups, family reunions, or church youth activities.
⇒ Continue reading Capture the flag…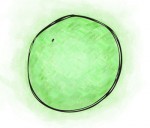 One of my all-time favorite games, glow-in-the-dark dodgeball is intense and active, gets your adrenaline pumping, and makes you feel all cool and sneaky. Awesome.
⇒ Continue reading Glow-in-the-dark dodgeball…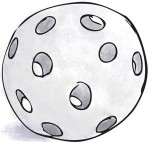 Dibble dabble is a great game to play in the pool: fun, simple enough for younger kids, challenging enough for older kids, and, unlike some of my other favorite pool games, not overly rough/dangerous.
⇒ Continue reading Dibble dabble…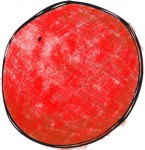 A classic playground or gym game, but pretty easily played in other settings and with a big group or a small group.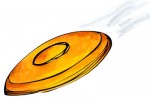 A way fun game (or really, sport) that's kind of like football, but with a frisbee. It's easy to play and can be played with a big group of all different ages.
⇒ Continue reading Ultimate frisbee…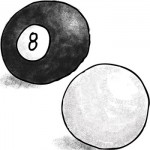 Spaz is a way fun game played around a pool table. It involves running, and flinging pool balls, so it might be best if you played around a not-super-nice pool table that has plenty of space around it.