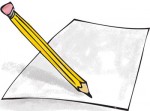 This is a great party game for teens or adults. Kind of like a cross between pictionary and telephone, players write sentences, convert each other's sentences into pictures, and back and forth until the results are hilarious.
⇒ Continue reading Paper telephone…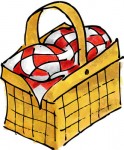 A talking, guessing game, good for younger kids and older kids, too. It's a good game for thinking and creativity, too, and for killing time on long road trips.
⇒ Continue reading Going on a picnic…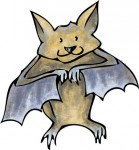 Catchphrase is a fast-talking guessing game, good for big groups of people. This post tells you how to play and includes some printable catchphrase word lists you can play with.
⇒ Continue reading Catchphrase…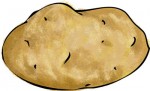 Spud is a great outdoor game for kids. Players throw and catch a kickball and try to tag other players out of the game.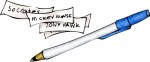 Corporation is a great indoor party game for teens or adults. Players use memory and what they know about other players to guess each other's code names and create the biggest "corporation."
⇒ Continue reading Corporation…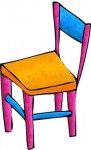 One of those big-group, invade-your-personal-space teambuilding games. Perfect if you have a lot of teenagers and you want to build team spirit and unity…spunity, if you will.
⇒ Continue reading The human chair…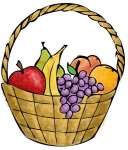 Fruit basket is a simple indoor game for big groups, easy enough for young kids, and also entertaining for older kids and adults. Players switch chairs, trying not to be the one left without a chair.
⇒ Continue reading Fruit basket…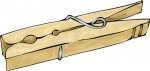 A game for birthday parties, baby showers, or sleepovers where guests steal each other's clothespins by catching each other saying forbidden words. It's a good game to kind of play throughout the duration of an event, just in the background.
⇒ Continue reading Clothespins…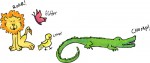 A fun, silly indoor party game involving animals, sound effects, hand motions, and rhythm. It can be challenging, but it's sure to get a lot of laughs.
⇒ Continue reading Animal signs…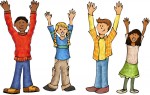 Simon says is a simple game, great especially for young kids. Simply put, you tell each other to do things and then you do it.
⇒ Continue reading Simon says…