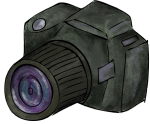 Photo scavenger hunts: Get a list of things to take pictures of and go out and shoot some photos! Included in this post are four different lists for different occasions (at the mall, at home, at the park, and one for anywhere).
⇒ Continue reading Photo scavenger hunt…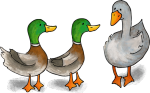 A perfect, easy little kid game that's popular with the little ones…but that doesn't mean it's not enjoyed by bigger "kids" too.
⇒ Continue reading Duck, duck, goose…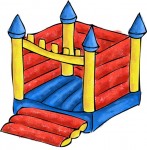 A group game to play indoors that basically involves wrestling on the ground. So if you like high competition and physical contact, this could be the game for you!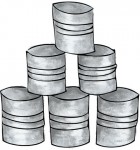 Kick the can is a way fun outdoor game; it's like a cross between tag and hide and seek, with a twist. It's perfect to play in a neighborhood or in the front and back yards of a house.
⇒ Continue reading Kick the can…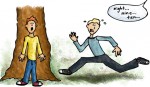 This is a night game kind of like hide and seek or kick the can, with its own fun twist. Good if you like sprinting, hiding, adrenaline rushes, or feeling like a spy.
⇒ Continue reading Hit the dirt…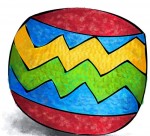 An outdoor group game, not terribly active, but it does involve kicking, catching, and pegging (traditionally with a hacky sack). It doesn't have to take a lot of time, so it could be good for filling small periods when you're waiting for something exciting to happen.
⇒ Continue reading One-two-three…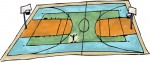 Line tag is an easy variation of tag you can play on a basketball or volleyball court (or preferably those basketball-and-volleyball-courts-in-one). Perfect for small kids and perfect for killing time. I have fond memories of playing it at my church building when I was a kid…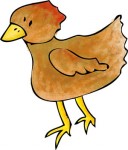 This version of chicken is a pool game where players sit on each other's shoulders and try to knock other pairs over. A lot of fun (if somewhat rough and dangerous).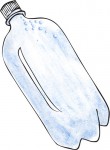 Bottle is a game played in a swimming pool: kind of like football, but in the water and with a clear two-liter bottle instead of a football. Best for teens and older, it's physically active and a lot of fun.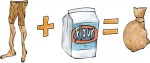 Flour bomb capture the flag is a fun variation of capture the flag. Instead of tagging each other, players peg each other with flour bombs. And what are flour bombs? Don't worry, they're super easy to make. It just takes flour and some old panty hose. A good messy outdoor game for a big group of older kids or teens. But caution: it does get pretty messy.
⇒ Continue reading Flour bomb capture the flag…