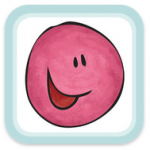 Announcing a free app that gives you words for pictionary (and a ton of other games)! Basically an app of my word generator. If you like the word generator, download the app!
⇒ Continue reading Introducing…a brand new mobile app!…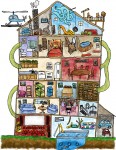 This is more of an activity than a game. You just draw your dream house, usually as fun and complex as you can imagine. We're talking home theaters, indoor swimming pools, pet manatees…just draw the dream home you always wanted! A great activity for kids and for encouraging imagination.
⇒ Continue reading Draw your dream house…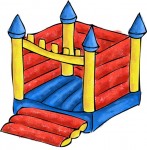 A group game to play indoors that basically involves wrestling on the ground. So if you like high competition and physical contact, this could be the game for you!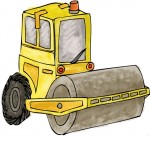 A little-kid game, best when played with a big brother, sister, or adult. One of those simple wrestling games you love so much as a kid.
⇒ Continue reading Steamroller…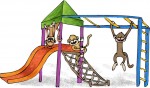 Monkey on the ground is a great game to play at recess. It's kind of like Marco Polo, but on a playground instead of in a pool. I used to play it almost every day at recess in fourth grade. Ahh, good times.