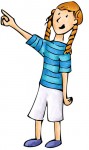 This is a perfect game for young kids, easy to play, and one that encourages observation skills. Players pick objects around a room and try to get others to guess what they're spying.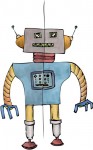 This is a fun drawing activity (not really with a winner or loser). Fun for little kids and good to keep them quiet, too.
⇒ Continue reading Mirror drawing…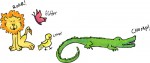 A fun, silly indoor party game involving animals, sound effects, hand motions, and rhythm. It can be challenging, but it's sure to get a lot of laughs.