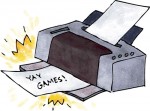 This just in: a new printables page to organize all of the printables on my site, including lots of word lists. Just a one-stop place to find everything you can download and print.
⇒ Continue reading New printables page…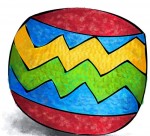 An outdoor group game, not terribly active, but it does involve kicking, catching, and pegging (traditionally with a hacky sack). It doesn't have to take a lot of time, so it could be good for filling small periods when you're waiting for something exciting to happen.
⇒ Continue reading One-two-three…

This clapping routine game is set of hand routines involving snaps, claps, and slaps. You learn the routine, then the fun is doing it over and over, getting faster and faster. We played it at girls' camp a lot while we waited for our food in the mess hall.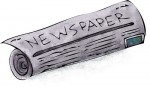 Here's a fun game group you can use as a get-to-know-you game, or just to play with friends or family. Involves speed, memory, and usually laughter. It works well for lots of age groups, too.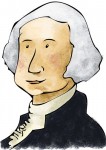 Presidents' Day is nearly here! It's the day we celebrate American presidents, especially George Washington and Abraham Lincoln. To help with your festivities (and to brush up on your history), here's a pictionary list of historical events from some of America's most famous presidents' lives.
⇒ Continue reading Presidents' Day pictionary list…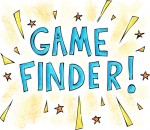 Ta-da! It's a new search feature! Say you're throwing a party for 10 eight-year-olds in a nearby park, and you'd like an active game for them to play so they can run around and burn some energy. This new search is exactly what you're looking for – you enter your requirements and I give you a list of games that might work for you.
⇒ Continue reading Introducing the new search feature!…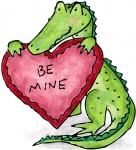 Here's a printable list of Valentine's day pictionary words, a bonus list of love songs, and even some homemade printable valentines. Use them to play pictionary, charades, catchphrase, or any game you want!