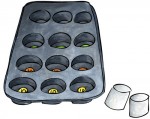 A game invented by my very own mother for our family nights when I was growing up. It's a simple tossing game (kind of like a bean bag toss) you can set up with things you have around the house (marshmallows, muffin tins, you know).
⇒ Continue reading Marshmallow toss…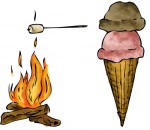 A really simple hide-and-seek type game. It's a good kind of quiet, not-too-disruptive game for little kids involving hiding an object and giving clues to help players find it.
⇒ Continue reading Hot or cold…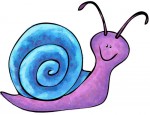 This is a simple talking game you can plan to learn more about your family or friends. Great for killing time and fun to play even with people you know really well.