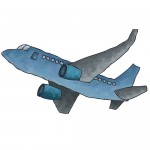 Taking a flight this holiday season? You can use this free printable airport scavenger hunt to have some fun spying for things in the airport, whether you're traveling alone or with friends or family.
⇒ Continue reading Airport scavenger hunt…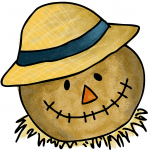 Halloween costume bingo! Perfect if you're at a Halloween party or stuck at home handing out candy. Just look for people around you in costume and try to cross off 5 in a row.
⇒ Continue reading I Spy Bingo: Halloween version…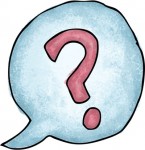 A really easy, adaptable game for all sorts of circumstances. Mostly it's fun to ask get to know you questions (especially quirky or unusual ones) to family and friends.
⇒ Continue reading Get to know you questions…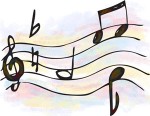 A couple of variations of song guessing games, where players take turns thinking of songs or words in songs and getting other players to guess, either by saying the song or singing it one note at a time. Very flexible activities that can be a lot of fun.
⇒ Continue reading Sing a song…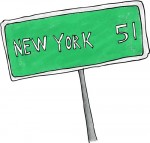 A guessing game for long road trips. Anyone can play, and it's a good way to keep track of how far away your destination is. It's also a game that you can play in the background of the whole trip; it doesn't take up too much time or concentration so you can have other things going on, too.
⇒ Continue reading How many miles?…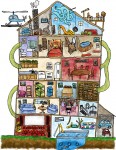 This is more of an activity than a game. You just draw your dream house, usually as fun and complex as you can imagine. We're talking home theaters, indoor swimming pools, pet manatees…just draw the dream home you always wanted! A great activity for kids and for encouraging imagination.
⇒ Continue reading Draw your dream house…

Next to tag, hide and seek is probably one of the most basic kid games out there. It can be played indoors or outdoors and is easily adaptable for lots of ages and playing areas.
⇒ Continue reading Hide and seek…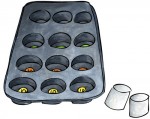 A game invented by my very own mother for our family nights when I was growing up. It's a simple tossing game (kind of like a bean bag toss) you can set up with things you have around the house (marshmallows, muffin tins, you know).
⇒ Continue reading Marshmallow toss…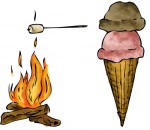 A really simple hide-and-seek type game. It's a good kind of quiet, not-too-disruptive game for little kids involving hiding an object and giving clues to help players find it.
⇒ Continue reading Hot or cold…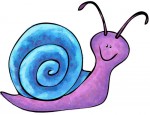 This is a simple talking game you can plan to learn more about your family or friends. Great for killing time and fun to play even with people you know really well.
⇒ Continue reading First word…