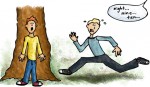 This is a night game kind of like hide and seek or kick the can, with its own fun twist. Good if you like sprinting, hiding, adrenaline rushes, or feeling like a spy.
⇒ Continue reading Hit the dirt…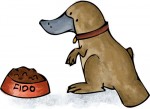 This party game is easy, silly, and good for big groups. Players write questions that start with "what if" and answer them, with a twist. It almost always involves lots of laughter.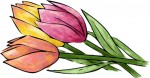 Spring is here! If you're looking to play pictionary or charades to celebrate this beautiful season, maybe just in time for Easter, hopefully this printable word list of springtime-related words will help you out.